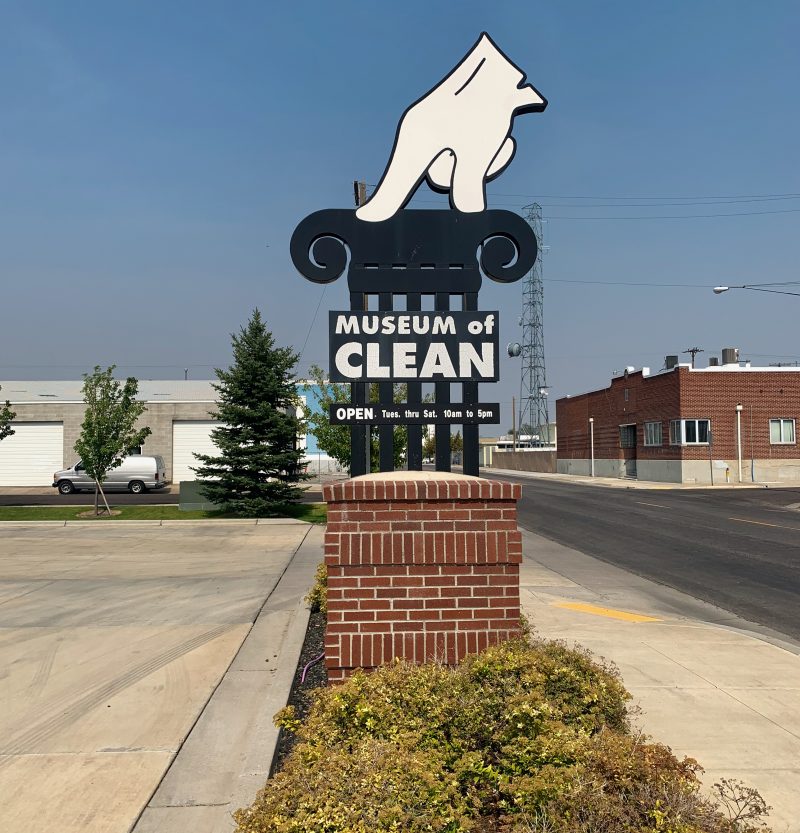 Who would have thought these two Pocatello area attractions – American Falls Golf Course and the Museum of Clean – had something in common? They were both part of a fun, interesting, and unusual day during the Bitterroot Range Tour. Before we talk connections: let's go golfing.
To be honest, American Falls Golf Course was not my first choice. I had targeted another 9-hole course in the area but time was short and this course was just a little closer. Karen had spent too much time in the Museum of Clean becoming mesmerized by Don Aslett's video explaining how to better clean a toilet. That's Mrs. Always Time for 9 for you, always trying to improve her game day skills. I can't blame it all on her because I spent 8 years working in the cleaning industry and was fascinated by their section of vacuum cleaners.
Back to golf. American Falls GC was not on my radar until game day and it turned out to be an excellent choice. During the round these were some of the words that described the course: fun, interesting, unique, unusual, and quirky.
Standing on the tee box at Hole #1, we weren't quite sure which direction the fairway went even after surveying the scorecard. It is a dogleg right par 4, so aim to the right of the trees you see in the fairway. The small green has a big drop off on the left, and a bunker placed on the front, right side. Hole #2 is where quirky starts. It's a par 3 of 145 yards but you hit over a street, so you need to concentrate on approaching cars as well as the ball sitting on your peg. Luckily the street was not busy as Karen bounced one off the street; up the hill; settled two feet off the green; and made her par putt. I took a more traditional route but found the big drop off to the left and struggled to make bogey. It's a fun hole as long as you are not right or left of the green!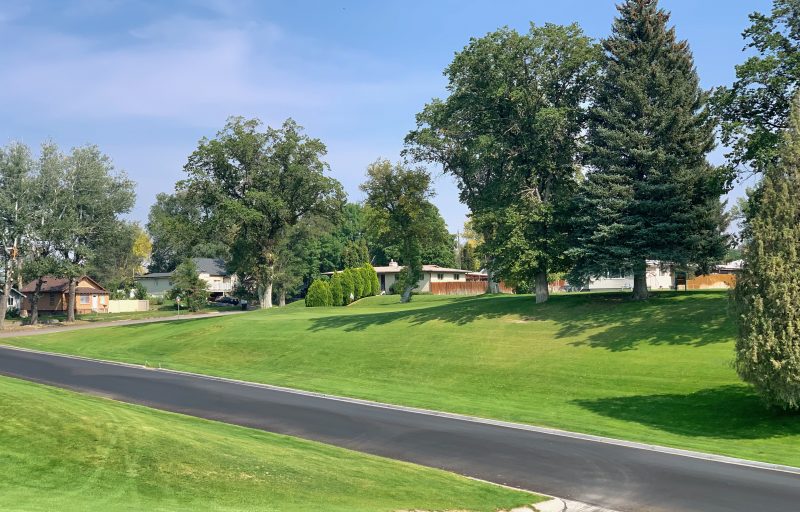 I'm not sure if I love or hate the third hole. Usually I like risk/reward holes but I'm not sure if you can risk a tee shot over the bend in the fairway. It is only 289 yards but the dogleg is a 90-degree angle to the left. There are large trees and a house, yes I said house, standing in your straight path to the green. If you take the prudent play down the fairway, it runs out at about 140-150 yards, then you have about 160 yards to the green. Strange hole but fun? I'd like to speak with the home owners to get their thoughts!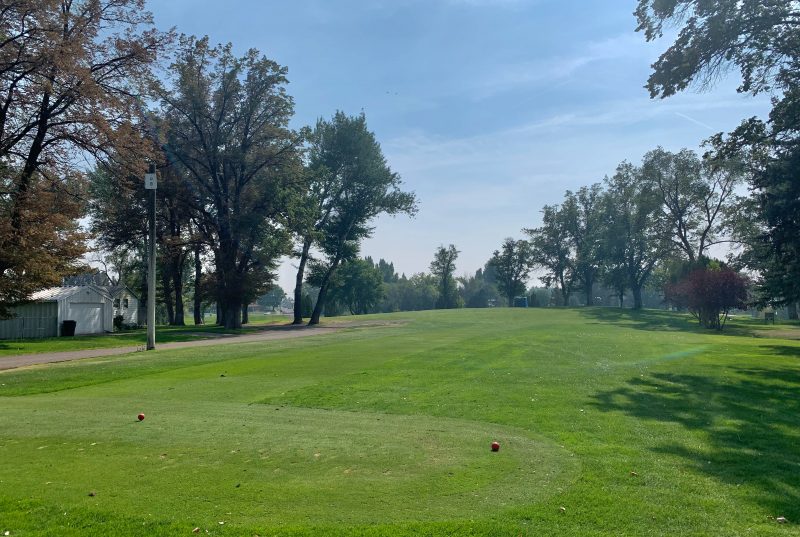 Hole #4 is a par 3 with a heavily traveled road to your left. I was a little intimidated because I tend to pull my iron shots. Timing is crucial on this hole if you want to avoid a broken windshield and a three car pileup. Hole #5 is a cool looking par 3. So many par 3's are "ho hum" but so far all of them here are interesting. This one plays from an elevated tee to an elevated green with a creek running down below. At check-in they said the course was a little hilly – I agree, and thankful we decided to take a cart.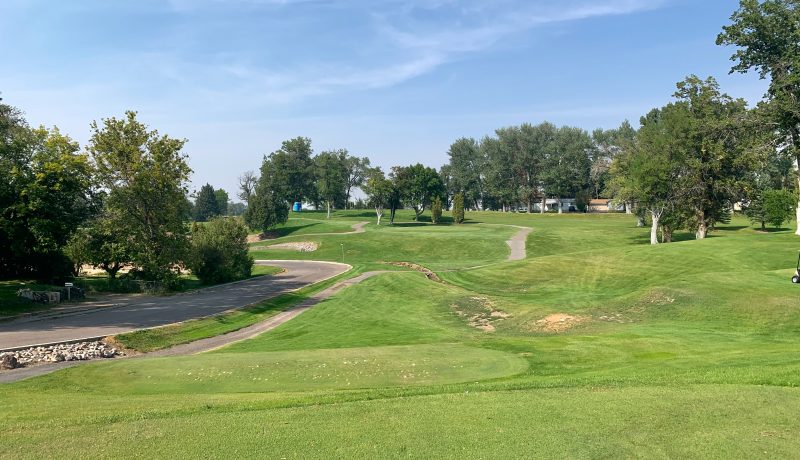 A street and creek border the left side of the fairway at Hole #6. The right side is no bargain either as a wild shot will find tree issues. However, a good shot down the right will feed down the slope to the middle of the fairway. The green is sloped dramatically from back to front as we found out. We watched a shot land on the green and roll off the front.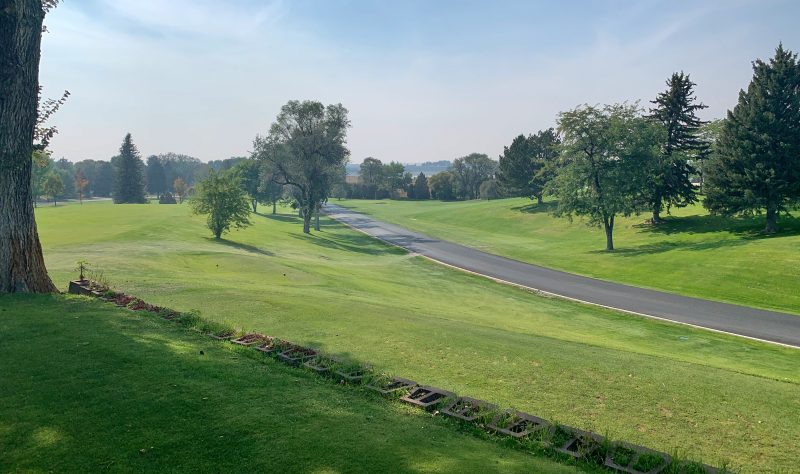 That pesky street from hole #2 comes back into play at Hole #8. Timing and accuracy once again are keys to this hole. Of course if you want distance you can hit it down the street, but danger lurks between every car. This is a unique course and I really like it. Hole #9 is the number one handicap hole with all kinds of trouble down the left side and a green that is like a "rollercoaster" ride!
Rating – Ace (50 out of 60): I mentioned it before, but we really like this fun, interesting, unique, quirky, and unusual course. I loved the layout because of all the different hole configurations. The greens and fairways were in excellent shape and the staff was very friendly.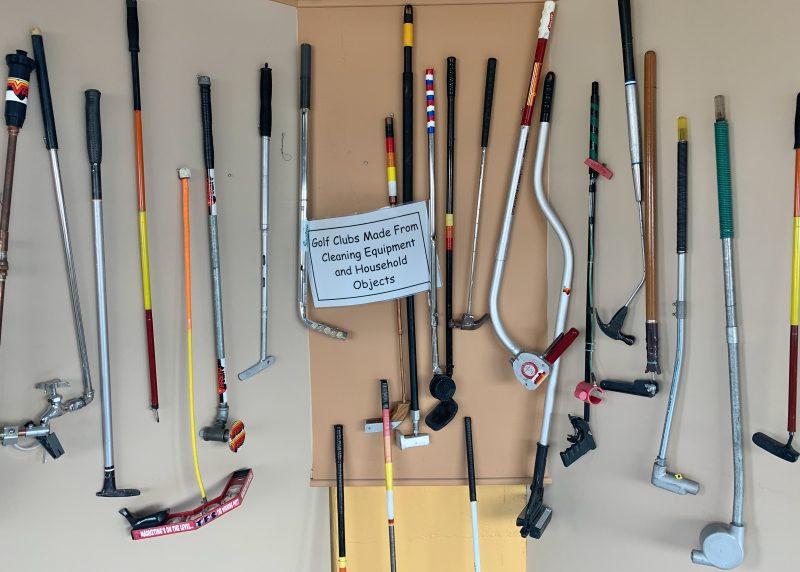 To be honest, the Museum of Clean may not be high on everyone's list of places to visit in Pocatello. However, I spent eight years working as a Training Manager for a company that manufactured building maintenance equipment, so bring it on. The 75,000 square foot building is about education, inspiration, and adventure for the whole family. My favorites were seeing two of our Windsor Industries vacuums and the display of golf clubs made from cleaning equipment and household objects. Another "bucket list" museum checked off!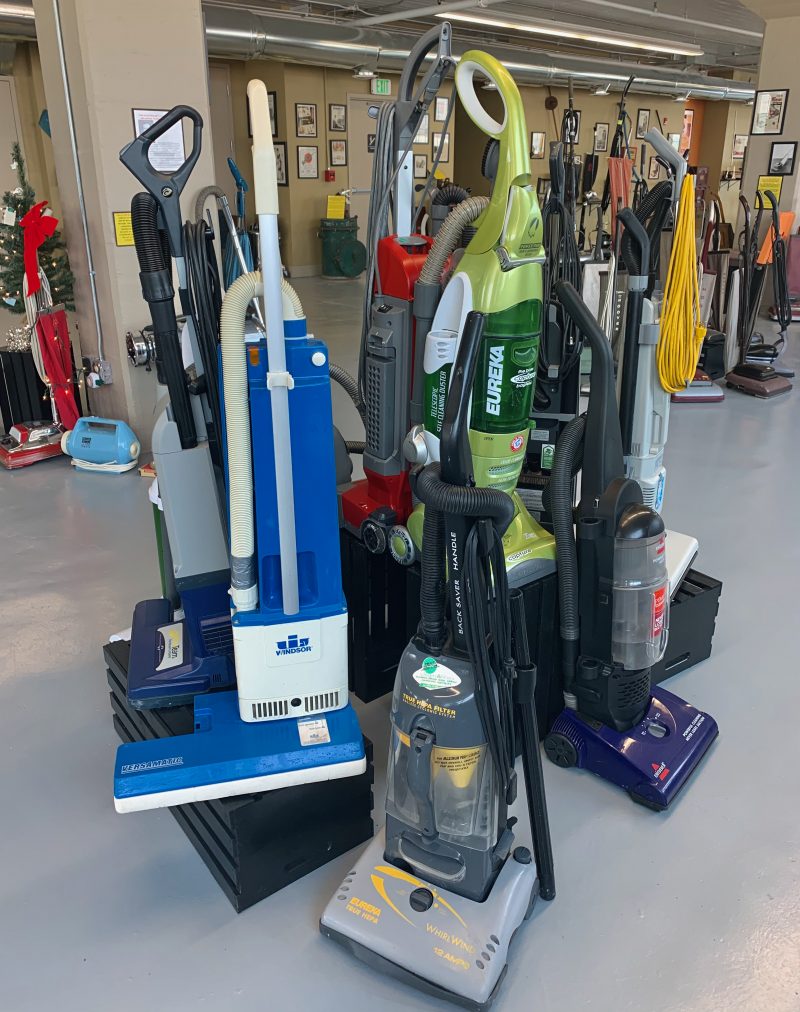 610 N. Oregon Trail, American Falls, ID 83211;  208-226-5827;  www.americanfallsgolf.com