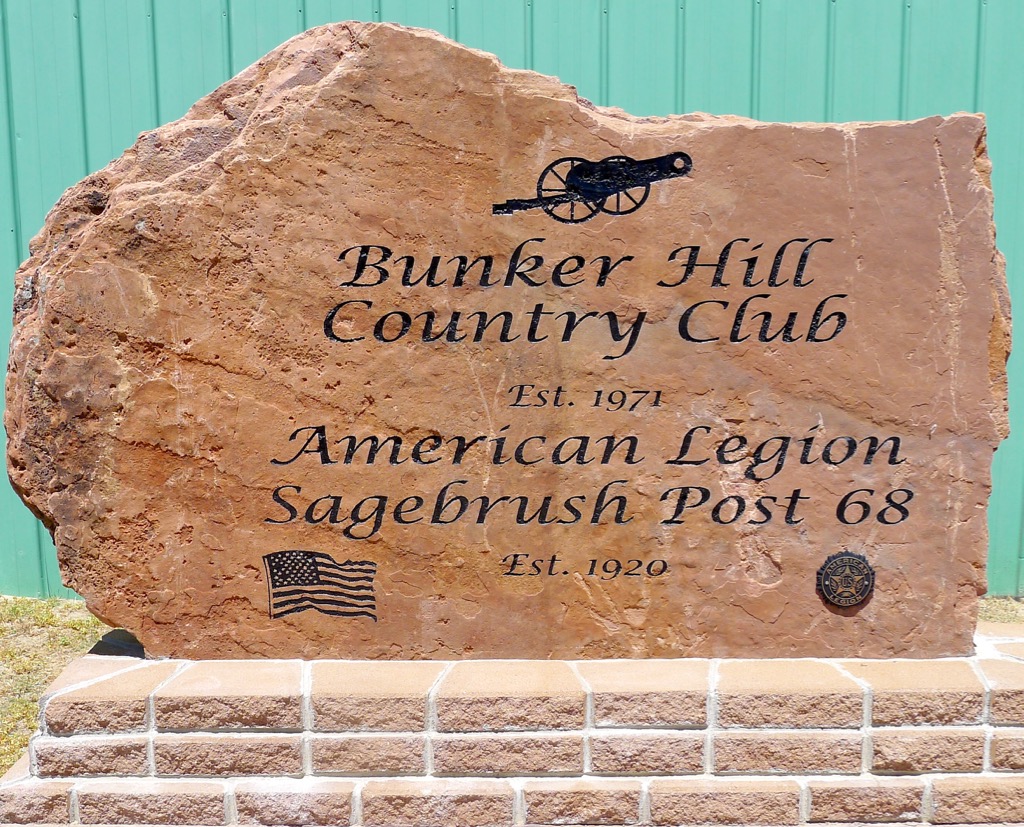 I've passed this course numerous times throughout the years as I cruised I-76 from Denver to Nebraska. I was interested in discovering how this Colorado course had acquired the name of Bunker Hill Golf Course. Boston, MA, I understand; Brush, CO, not so much. Here is what I found out…
Nothing! But more on that later. 200 yards out is the number to remember at this 494 yard par 5 opening hole. This hour-glassed shaped fairway has trees right and trees/water left at its narrowest point. If you can avoid these and the greenside bunker, a birdie can be had at Hole #1. The Course at Petteys Park has been undergoing renovations since it was acquired by the town of Brush. One of the things I hope they are going to add is course mapping. I was flying blind as there was nothing on the scorecard or tee boxes to help me with hole configuration.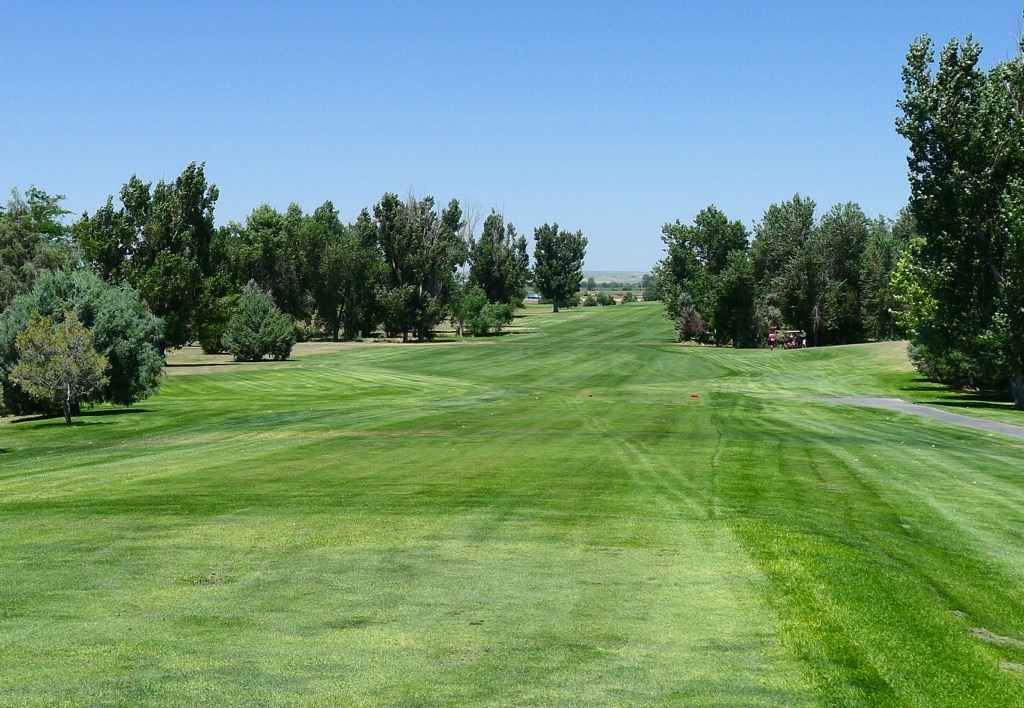 Most of the greens are large and today they were Augusta National fast. The bunkers are shallow but most have subtle lips at the front that can make extraction a little more difficult. The par 3 third hole is all about these greens and bunkers. Hole #4 is a dogleg left with a wide-open landing area. My drive landed next to the 150 yard disk marker (these clearly mark 200, 150 & 100 yards) and my second shot landed on the green on the hole. It would have been in the hole with yesterday's pin placement.
Hole #5 – a BIG question mark. I have no idea where this hole goes. There is a periscope to help spot the golfers in front of you, but this did not help much. So I tee'd it up and flailed away. As I walked off the tee box, I noticed the hole configuration inset on the back of the bench. I never thought to look at the benches for this information. Did all the holes have this unique way to show the hole routing?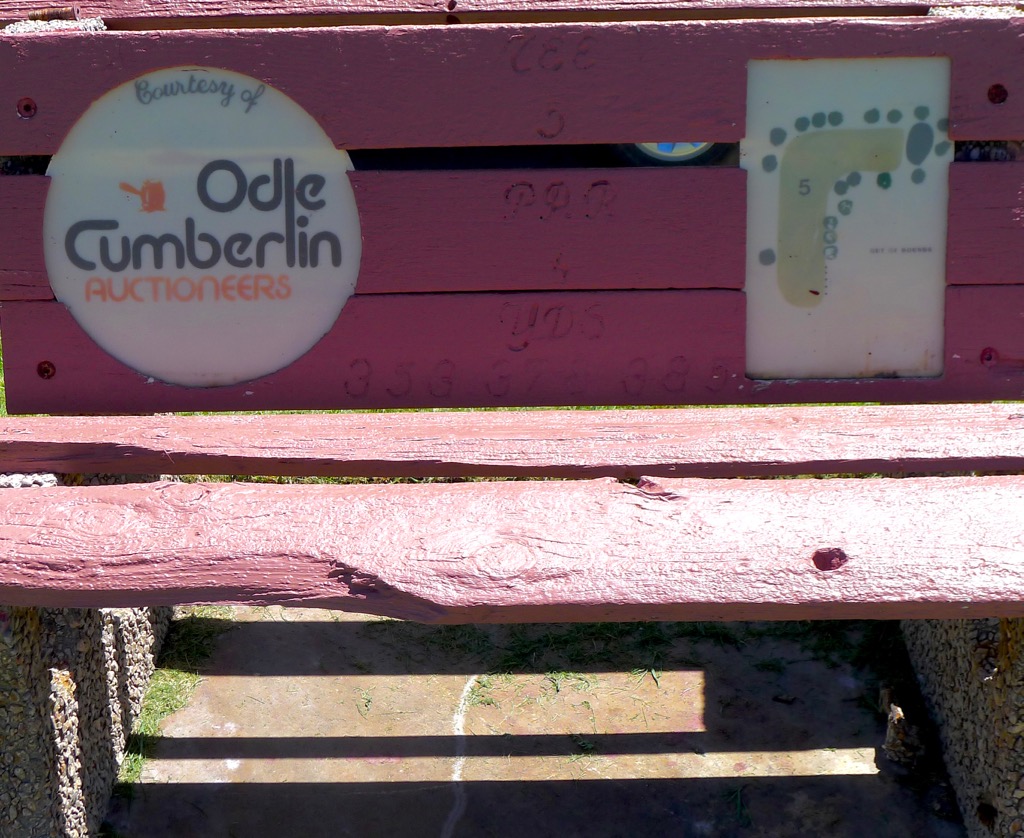 My guess is yes, since this is where I found information on the last four holes. This 435 yard par 4 has a 90 degree dogleg right (as depicted above) and club selection is very important or you can drive it through the fairway. Luckily my lack of hole configuration and mishit tee shot set me up perfectly for my approach shot. So two wrongs do make a right!
Hole #6 is a 319 yard par 4 with a dogleg left to a hidden, downhill green. For the number one handicap, the seventh hole provides a good birdie opportunity if you land on the wide fairway (which I failed to do). Hole #9 is a long but straight par 5 with another good chance to finish with a birdie (which again I failed to accomplish).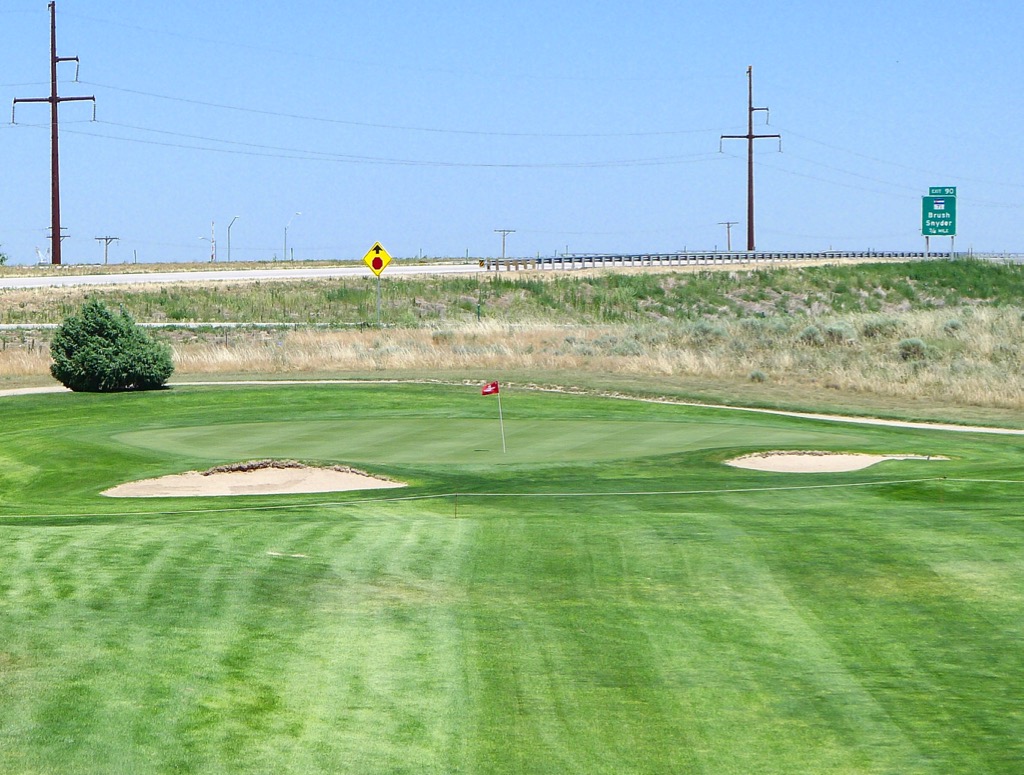 Ace:  The Course at Petteys Park; aka, Brush Municipal Golf Course; formerly known as Bunker Hill Golf Course (still not sure why) – whatever the name, I liked the course. For a hot, dry summer-season, the fairways and greens were in excellent shape. The course layout kept me guessing and made me use every club in my bag. The fairways appeared to be wide but I only hit two (and I'm usually very accurate). The greens are large and today they were US Open fast. I don't know if it was the difficulty of the course or my bad ball striking, but I did not record a par until the 7th hole, which also happens to be the #1 handicap – strange game this golf! You can see the course from I-76, so take a detour and give it a try.
2301 West Mill St., Brush, CO 80723;  970-842-5470; www.thecourseatpetteyspark.com