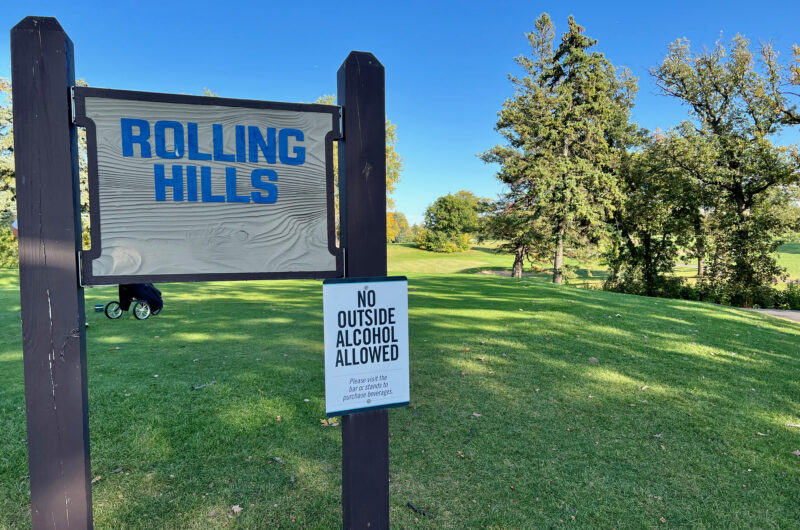 As we rounded the bottom of Lake Michigan and headed toward the conclusion of our Great Lakes Circle Golf Tour, these four old and tired golfers were looking for an easy, relaxing round of golf. We also had to factor in our stop in Holland, MI to sample a glass of Dragon's Milk at New Holland Brewery. We made this stop for Mr. 5-Wood and it was for only one delicious glass! Chicago was our starting and ending point, so we decided the perfect course for us was the Rolling Hills Course at Silver Lake Country Club in Orland Park, IL.
Since this is a par 29 executive course, it was a great way to wind-down after a hectic golfing week. Playing from the white (back) tees today the first hole is 119 yards over a creek with bunkers left and right. Mr. 5-Wood blocked all that out and his tee shot settled two feet from the hole. Nice way to start a round! Yes, he did make the putt! As we started to walk the course, we understood why it is called Rolling Hills and started to question our decision not to take carts. Hole #2 is one of the longer par 3s (171 yards) and a miracle happened as four balls found the putting surface.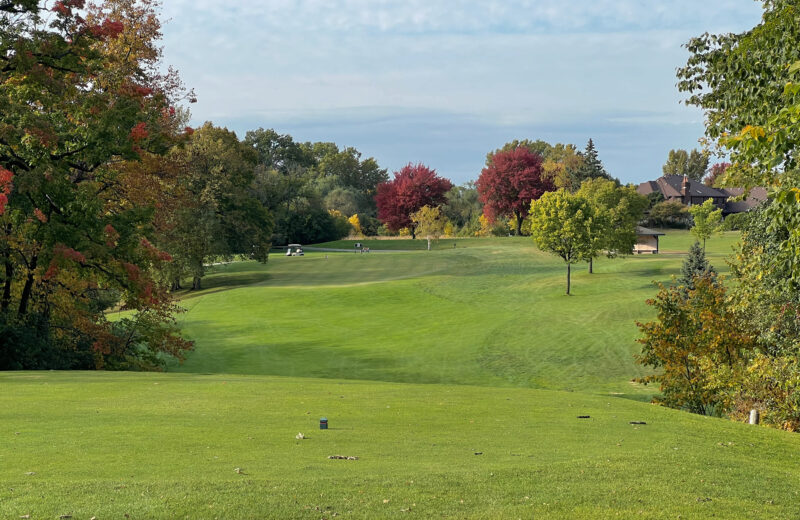 As you stand on the tee box at Hole #3 you can see two greens in the distance. You will be aiming for the large one with the GIANT 3 behind it. The green slopes dramatically from back to front at this 237 yard par 4. It's always fun for us distance-challenged seniors to try to drive these short holes. As you exit #3, the seventh hole is right behind the green. Go a little farther to the right and you will find Hole #4 and the other par 4. A straight-forward hole with a bunker by the putting surface anticipating your slice.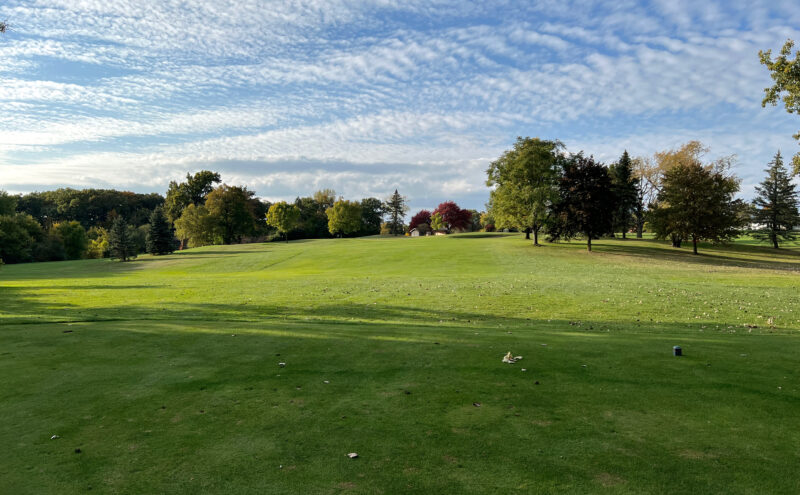 Hole #5 is about 160 yards with a pond to carry and a right-side bunker to avoid. The green is huge and very undulating. Hole #6 is slightly uphill and the only issue I had was my bad hip barking as I ventured up to the green. The seventh hole is a sweet 175 yard downhill par 3 with trouble encircling the green.
Do you go high or low through the compressed opening of trees at Hole #8? If you are successful in reaching the green, good luck finding this long, narrow, and crazy putting surface. The tee shot at Hole #9 needs to be feathered through the trees to an uphill landing area.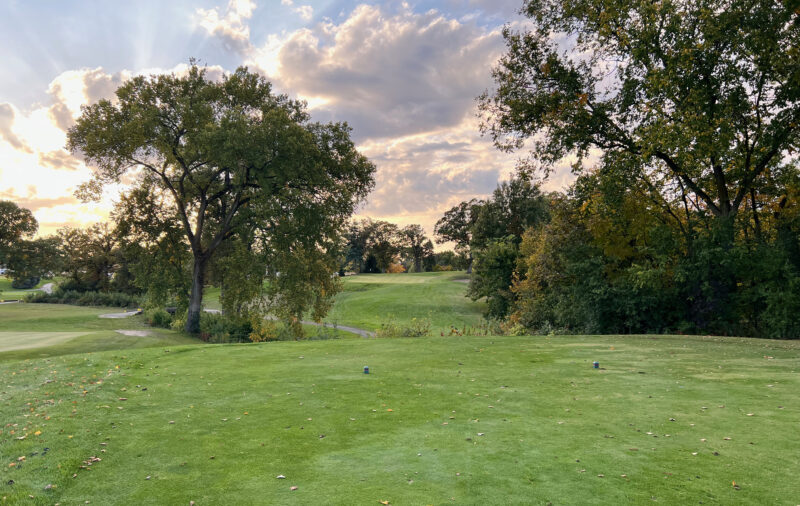 Rating – Ace (53 out of 60): Rolling Hills Course at Silver Lake Country Club was just the respite we were seeking for a fun, casual round at an outstanding facility. The course was in excellent shape; the pace of play was quick; and the greens were large but treacherous. The North and South Courses join Rolling Hills for 45 holes of excellent golf. The 19th hole was a welcoming spot for a post-round dinner and beer and a great way to end The Great Lakes Circle Golf Tour!
14700 S. 82nd Ave., Orland Park, IL 60462;  708-349-6940;  www.silverlakecc.com