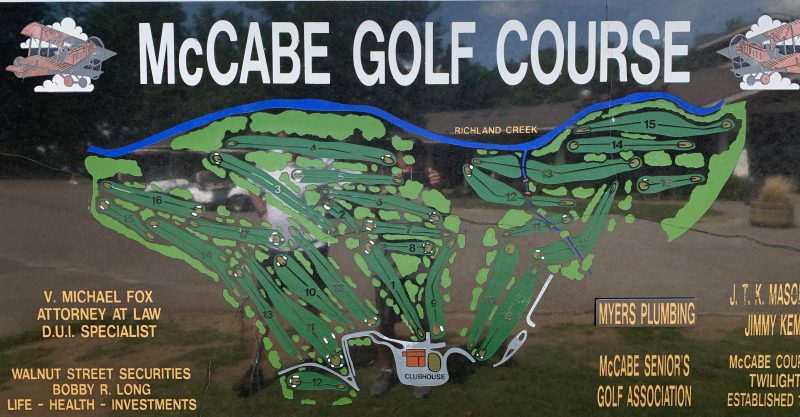 It was a disappointing start of the day at the Nashville City Golf Courses. We had targeted Percy Warner GC but when we arrived at the course at 3pm, the pro shop was closed. There was someone on the lower level that was more interested in collecting the returning carts than sending more golfers out to play. Since it was early we asked if we could still get out with rental clubs. Their website stated that they had rental clubs but we were advised they had none. He also added this tidbit, rental clubs are usually not as good as your own clubs – really? We told him we were looking for a nine hole course and he suggested an 18-hole city course with a driving range – huh? Obviously we were more familiar with the city golf website than this person. So we went off in search of McCabe Golf Course and found…a course that was willing to let us golf!
If you don't have a tee time, they send you off on a first come, first served basis on the Middle Course (there are 3 nines at this facility). They did have rental clubs (as advertised) and took care of us in a timely manner. The clubs, by the way, were not too bad! We were joined by a single, Scott, so it was easy to remember his name. Being a local golfer, he was a big help in guiding us around the course and an outstanding addition to our threesome.
Hole #1 is an opening par 4 with a nice wide fairway for us to try to "dial-in" our rental drivers. There are trees on both sides and we are hopefully "dialed-in" after two good drives. Nice hole to ease into the round. The par 3 second hole has a few bunkers to navigate but hopefully you can find the large green. If you are off target, I would advise missing to the left. Hole #3 has a straight fairway but a shot down the right side is ideal for a good angle to the green that is tucked back to the left.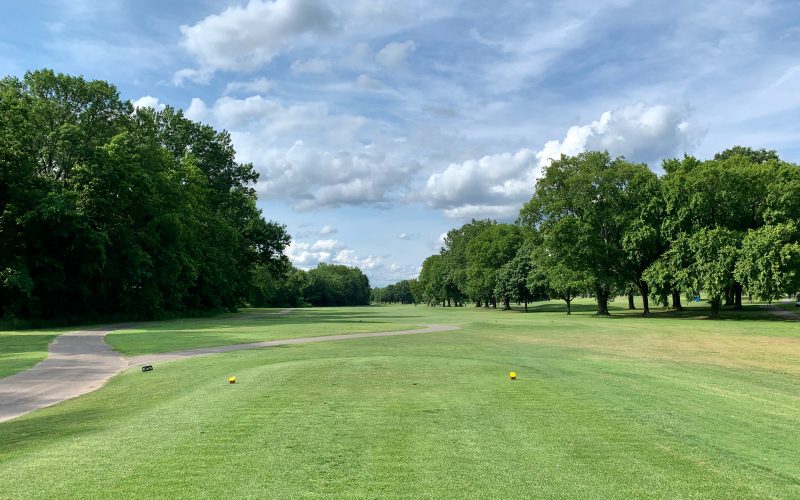 At the par 5 fourth hole there is big trouble down the left side with the trees representing out-of-bounds. At least the trees guarding the right side can be played through, as a few of us discovered. Hole #5 is your chance to score a birdie if you can hit it straight on this 343 yard par 4. Oh wait, that's why they design a straight fairway because no one can hit a straight tee shot! Hole #6 – Incoming!!! Hard hats may be needed when putting on this green. There are a few tight fairways on the course and the sixth green is a prime landing area for wayward shots from another hole. A ball landed at our feet with no warning of the approaching missile. A simple "FORE" would be appreciated. There are bunkers left and right of this elevated green.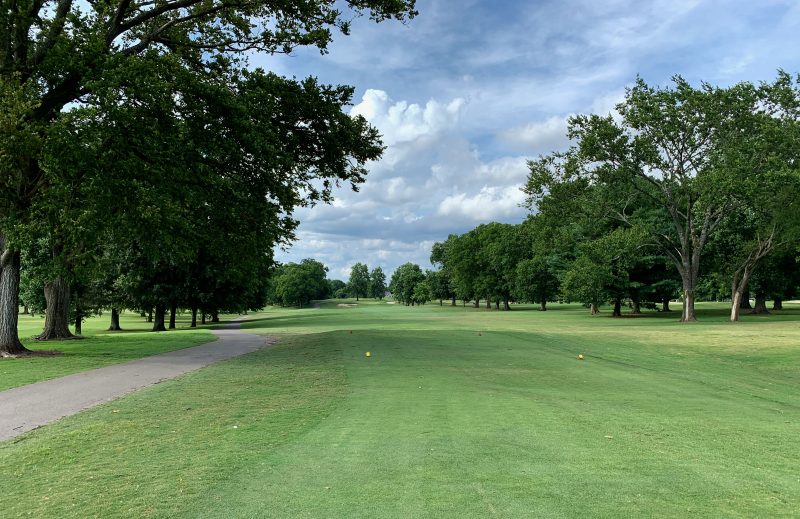 What comes to mind when I state…par 4, 261 yards from the white tees? Drivable green? Eagle? Ace on a par 4? Visions of all of these came to mind at the seventh hole. They all disappeared quickly after a very underwhelming tee shot. Good luck, and I hope your visualization is better than mine. Hole #8 is a par 3 of about 150 yards. Bunkers guard the green both left and right, and of course on this day the pin was tucked behind the big left bunker. Hole #9 is a dogleg left, par 4 of 302 yards. A nice little draw will put you in position for a birdie; a nice little fade will put you in the trees and scrambling for bogey.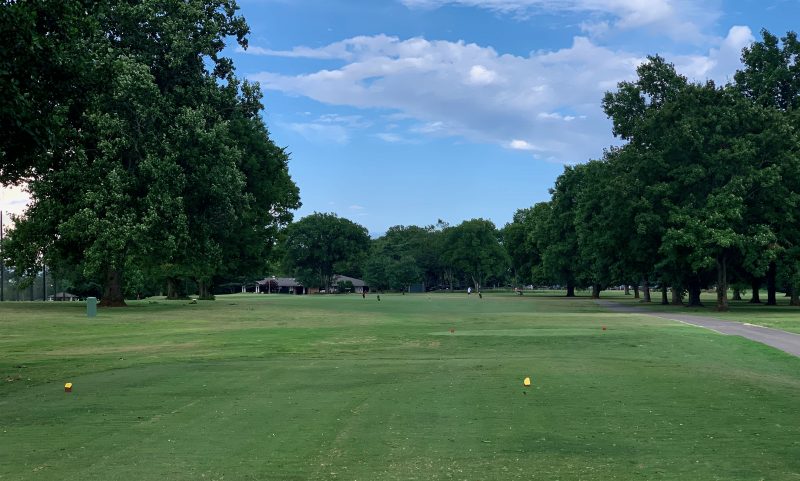 Rating – Birdie (42 out of 60): This day was very much A Tale of Two Golf Courses. McCabe GC was hopping; the pro shop staff was attentive and helpful; they had nice rental clubs; they made us feel welcome; and we made a new friend (Scott), who joined us for the round. Percy Warner was…well…none of the above. For a city course that gets a lot of play, the fairways and greens were in excellent shape for a hot July summer. McCabe also gives you the opportunity to play 18 with it's 27-hole layout. My pick of the two 9-hole course is McCabe until someone can convince me otherwise.
100 46th Avenue North, Nashville, TN 37209;  615-862-8491;  www.nashville.gov