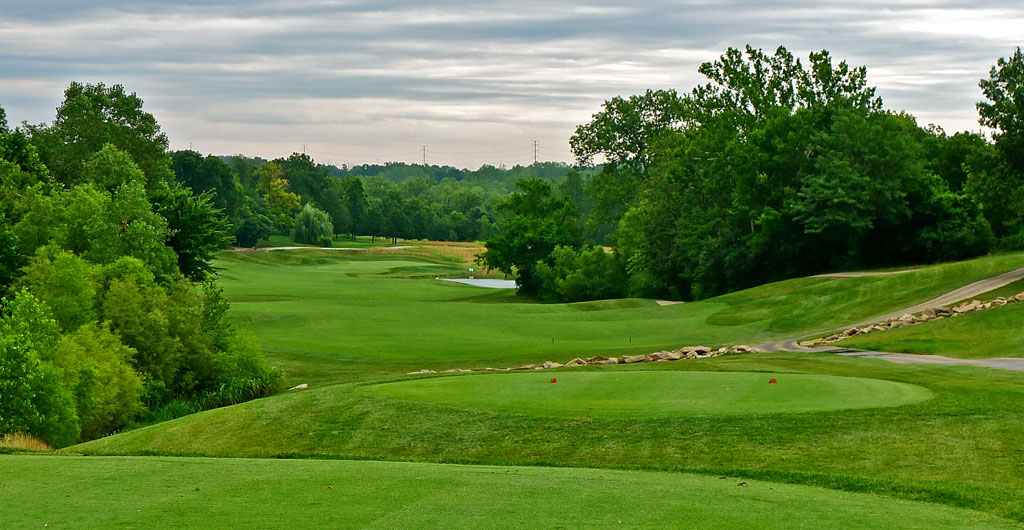 It's raining, it's pouring, the old men are scoring. As Ed and I traveled this day in eastern Kansas and western Missouri, the sun was shining – except for the two hours we were on Falcon Valley Golf Course. The music artist, Dr. John, sings about being in the "Right Place, but the Wrong Time." That's where we were today, but we didn't let that spoil our day on this beautiful course. Scoring? Yes, we kept on adding numbers during this 9-hole round – it wasn't pretty.
We chose to play from the middle tees and it is important to choose wisely as the creek that bisects Hole #1 could set the tone for your round. Water to the right and bunkers surrounding the green gobbled up stray shots that led to our bogeys. Water from the sky started to pummel us at Hole #2. This tree-lined par 3 appears to be an uphill shot (the fairway slopes down, then rises to the green). However in reflection, both slopes probably make it a level approach – I didn't really care, I just wanted back under the cover of our cart.
Hole #3 is the #1 handicap hole. Keeping all your shots to the right will help you to a decent score on this par 4. Hole #4 is a par 5 with a strategically placed bunker that will attract any tee shots that leak to the left. The second shot will hopefully find the narrow fairway as it approaches the large green – better to be right than left.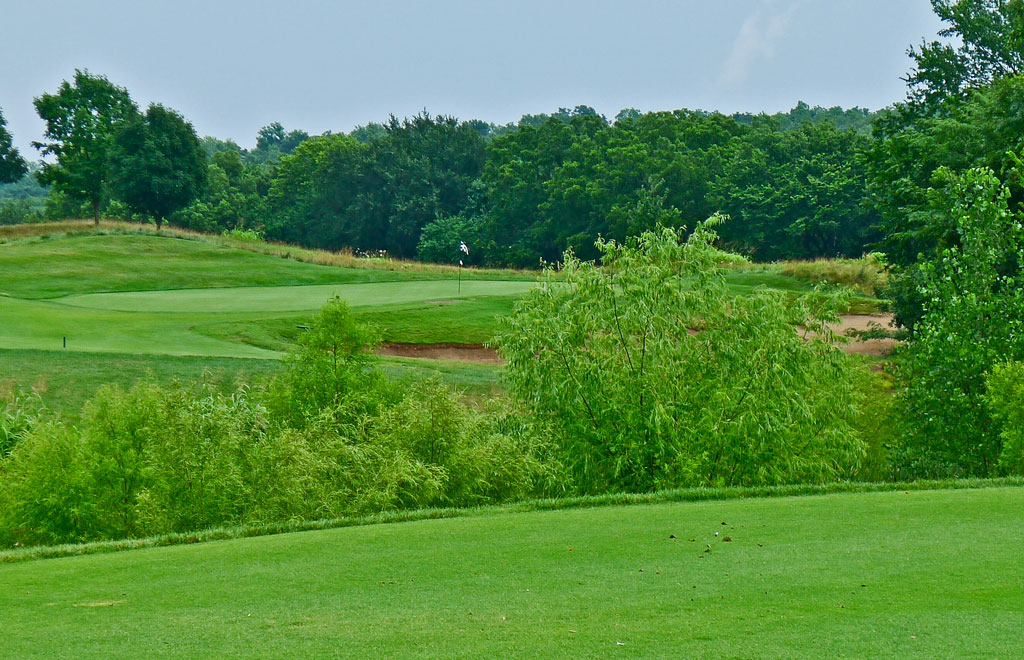 The short par 3 Fifth Hole presents a few challenges including a ravine to carry, a bunker short and right of the green and an undulating putting surface. Hole #6 is a short par 4 with a narrow fairway and bunkers surrounding the green. Do you pull driver or play it safe with an iron? Standing on the tee at Hole #7 all I see is a CVS Pharmacy straight ahead and power lines guarding the fairway to the left . Where is the flag and the green? Using my excellent course management skills (and consultation with Ed), I decided to just aim left to access the main landing area (but not too far left to dangle with those power lines). The flag finally came into view and the hole started to take shape. We exited the green with bogeys and entered the CVS Pharmacy seeking bandages to stop the bleeding.
Hole #8 has a narrow fairway and out-of-bounds both left and right. Somehow I managed a par with a straight tee shot and a second to the correct tier on the green. Don't be long at this hole. Hole #9 is an outstanding finishing hole. The tee shot needs to take flight over water to a narrow landing area that is guarded by OB left and another large body of water to the right.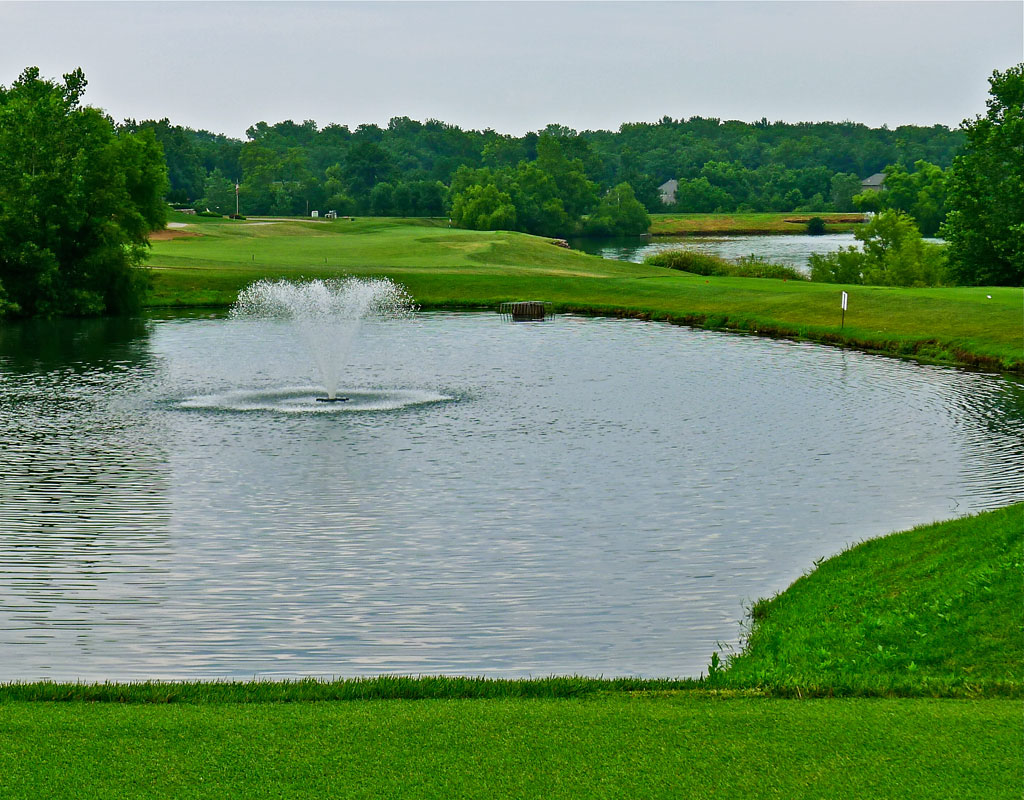 Ace:  In 2010 GolfWorld voted Falcon Valley Golf Course the 14th best 9-hole course in America. Their website (which is excellent) states, "we are the perfect place to play if you're looking for a quick nine, a true test of golf, at an affordable price". Pair it with any KC barbeque restaurant for an outstanding Midwest experience.
9801 Falcon Valley Drive, Lenexa, KS 66220;  913-780-5976;  www.falconvalleygolf.com