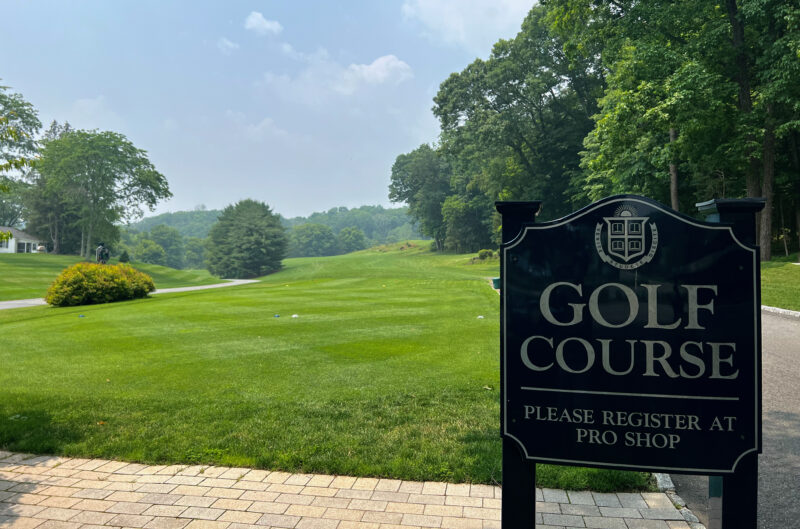 We entered the campus at 2 Park St. and followed the signs directing us to the Blair Academy Golf Course…except these two blind old men could not locate the pro shop or the course. After driving around this beautiful campus, we spotted four younger and smarter golfers on carts in a parking lot and guessed we were close to our destination. They pointed to Hardwick Hall across the street for the pro shop and asked us to turn around to view the first hole. In our defense, there is no signage on Hardwick Hall designating this as the location of the pro shop. Also if we would have been looking left instead of right (at the signs) as we drove through campus, we "might" have spotted the first hole on our left.
Speaking of Hole #1, it's a dogleg to the right with as many as two blind shots. This par 4 is the number one handicap hole and a little funky, but I like funky! Your shot(s) go up over a ridge and then down to a well guarded green.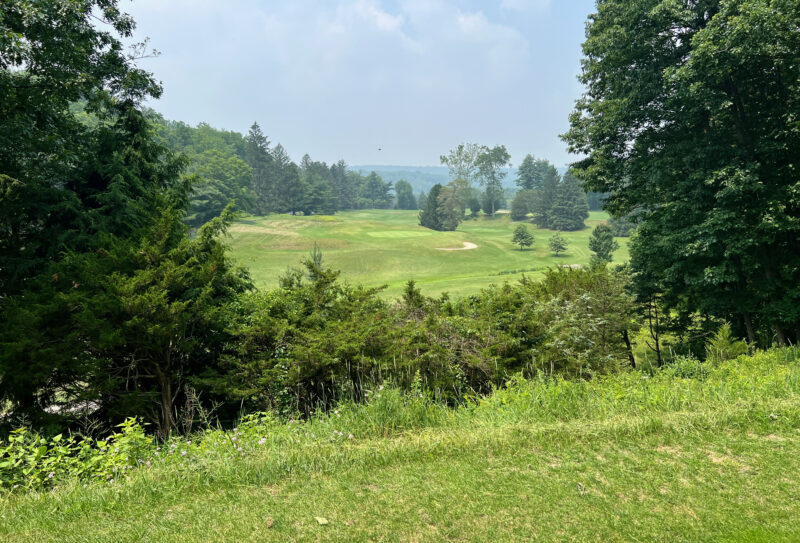 Hole #2 is a par 3 of 168 yards from the gold tees. You hit from an elevated tee box; however, if you end up short and right of the green your tee shot could find a horseshoe-shaped bunker or the bottom of a slope that obscures the green from view.
Hole #3 is a par 4 with a dogleg to the right. As you gaze from the tee box all you see are two large fairway bunkers daring you to try to cut the corner. I hit two reasonably good shots and still the green did not come into view. The hole seemed to play longer than it's 358 yards, and as you find the crest of the hill the small putting surface magically appears down below. I really enjoyed these first three holes! We're playing blind today. As I stand on the fourth hole tee box I see a tight fairway with no flag in my field of vision. It's a straight, short, uphill par 4 and the green is guarded in front by a bunker that is hidden from view.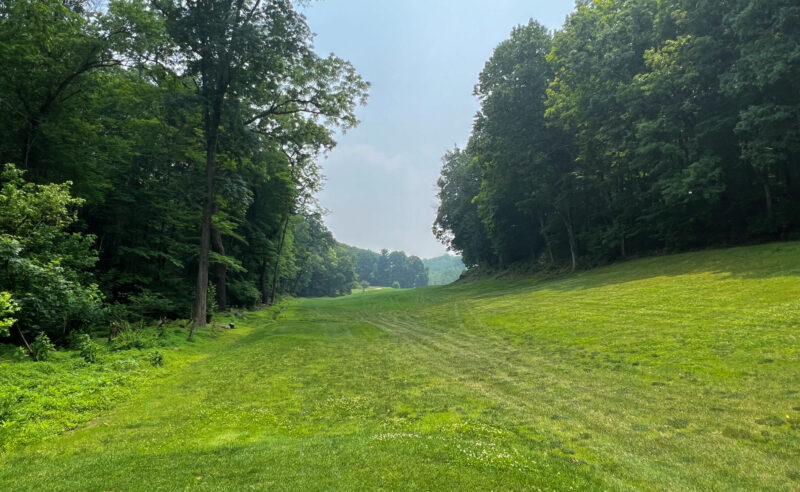 Hole #5 is a par 5 with a 90 degree dogleg to the right and a fairway that slopes dangerously from right to left – not a good combination. It's an interesting opening shot! Think before you drive because you could hit your shot through the fairway. The course design is fitting for an educational institution because you have to think your way around this track. The sixth hole is a par 3 of 172 yards with a penal bunker to the left. You don't want to be over there!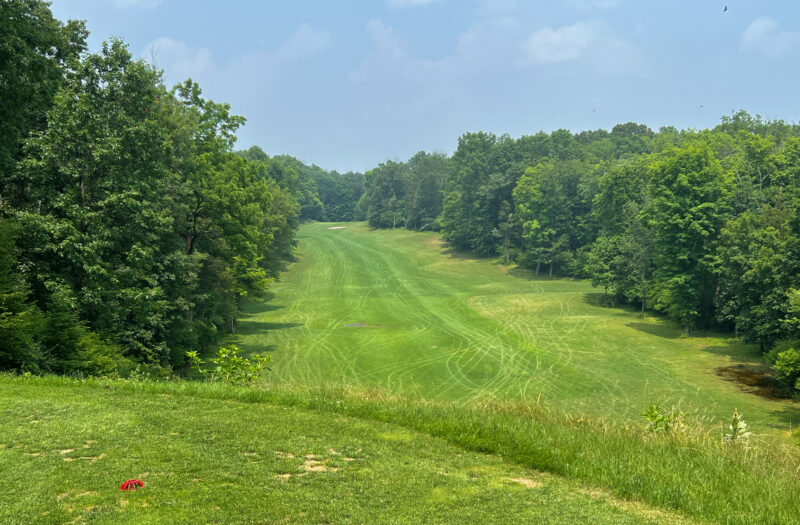 Even though Hole #7 is a par 5, I can see the green from this aerial tee box. Of course as you wander down the hill, the green fades from view. Even though trees line this fairway on both sides, the landing area is generous. The par 3 eighth hole is fairly benign unless you blade your shot over the green. Go figure, another blind tee shot at Hole #9. Trees dot both sides of the fairway that slopes dramatically from left to right. Good luck getting your ball to settle on the short green grass! The landscape goes up, then down, then back up to the green. It was a good confirmation that a cart is a wise choice when playing this course.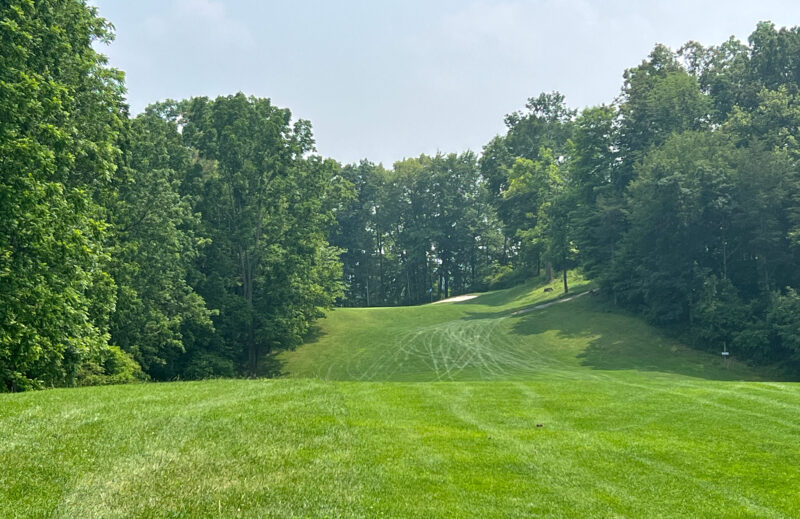 Rating – Ace (50 out of 60): The course was in excellent shape – both greens and fairways. I think we were the only ones on the course, but it was summer and the students were on break. Of course the light haze from the Canadian fires may have kept people smarter than us inside. As you may surmise, I really liked the course design as you need to think before you pull a club, and course management is key to a good score. Even when school is in session, you probably will not find much in the way of amenities, but you will find good golf.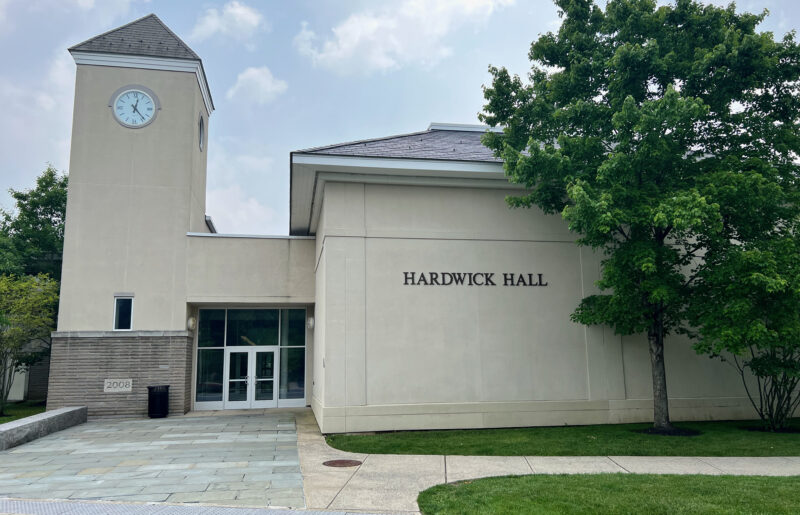 I would like to thank an old Oregon golfing buddy who brought this course to my attention. He competed against Blair Academy in both soccer and track, and if you feel a slight breeze as you stand on the 8th tee box it might be the result of Gordie's Ghost blazing his way to the finish of a 220 yard run!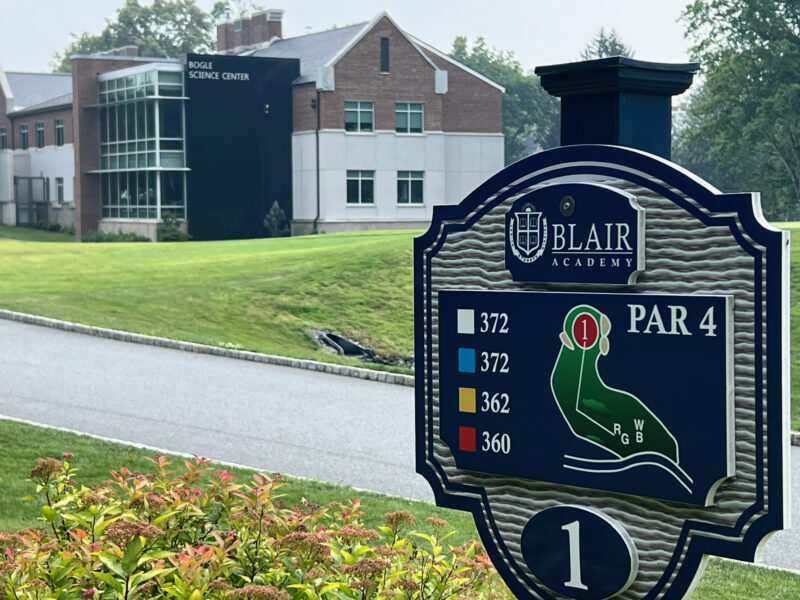 2 Park St., Blairstown, NJ 07825;  908-362-2021;  www.blair.edu