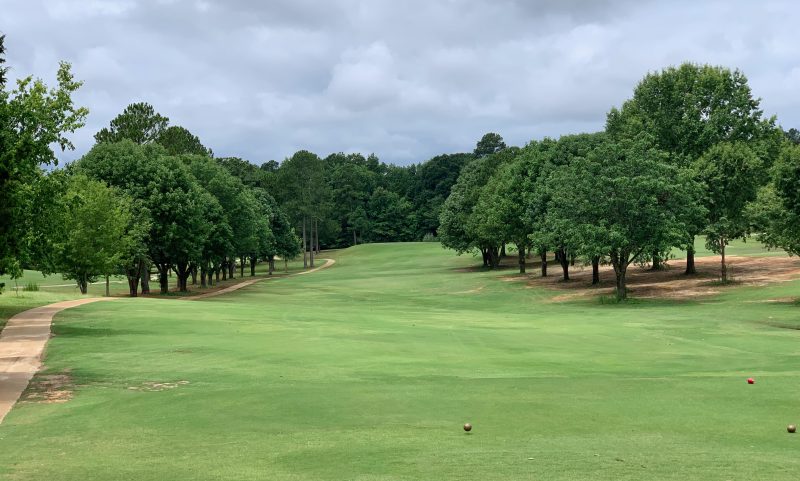 Bel Air golf conjures up thoughts of the beautiful Los Angeles course. This is not it. Tupelo, MS brings to mind a famous singer by the name of Elvis. Yes, this is the birthplace of Elvis Presley. I don't know if Elvis ever picked up a golf club, but Tupelo, MS is a good place for the Elvis loving golfer to spend the day. First, Bel Air Golf Course.
A lush, wide, tree-lined fairway starts your round at Hole #1. The hole ends with a small, elevated green. I like it when the round starts with a hole that can ease you into your day. Hole #2 is the number one handicap hole with a fairway that slopes seriously to the left. It's a short par 4 (294 yards) and a great hole for the long driver with a sweet draw. Another small, crowned green awaits your drive or approach shot.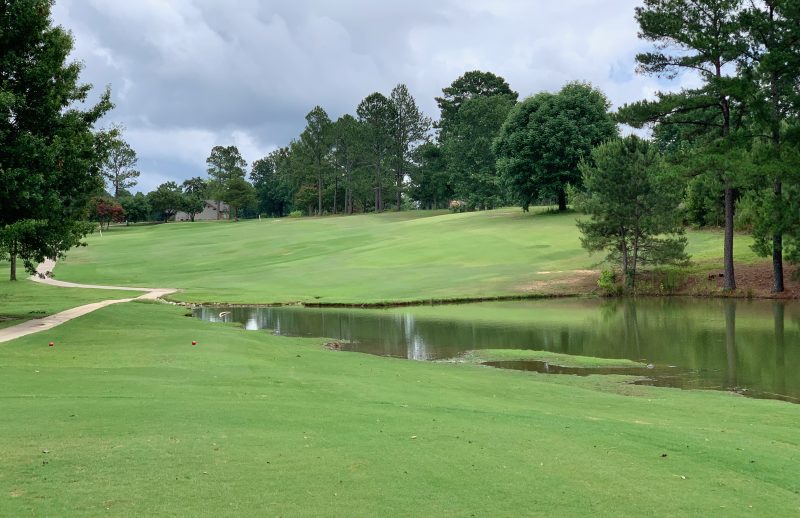 Our journey through Texas, Oklahoma, Mississippi, and Arkansas has led us to believe that these states like their doglegs to the left, and small, crowned greens. Hole #3 is no different. We picked the right day to stop at Bel Air Golf Course. Yesterday was 107 degrees and muggy; today was a cool 85…and muggy. Hole #4 is a straight par 4 with a green that has some undulation and is larger than the first three. The par 3 fifth hole plays to 180 yards with a pond lurking on the right. Another thing we've found on this journey is longer par 3's from the white tees. Usually we old men like the 150 yard distance and that's in the thin air of Colorado. In this muggy environment, I'm taking one or two more clubs. Old age is rearing it's ugly head again!
We are backed up at Hole #6, so we are soaking up the lush scenery at this par 5. The course is in excellent shape so far. Keep it out of the trees and a birdie is a good possibility here. Your tee shot needs to carry the water at the seventh hole, but other than that we are on a stretch of straight, fairly benign holes.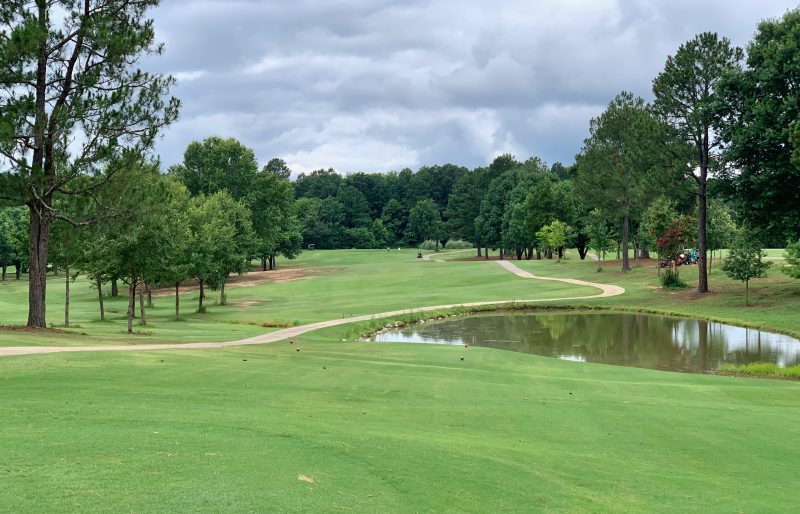 At the par 5 eighth hole, we decided to move up and play from the senior tees to give us a better birdie chance in this heavy air. No such luck, it must just be our poor play! Trees line both sides and a road runs down the length of the hole on the left. You finish with a par 3 at Hole #9. If you happen to pull your shot well left over the maintenance shed (e.g., Mr. 5-Wood), there is plenty of room over there to play to the green.  A better idea is to land on the green from about 100 yards.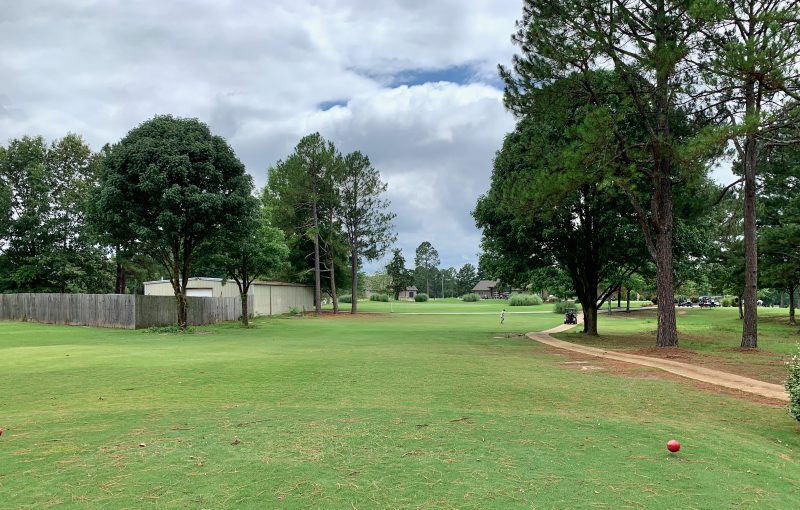 Rating – Birdie (40 out of 60): When we arrived, we inquired about playing 9 and didn't have a tee time. The kind staff member replied, no tee times needed here, son. I took that as a compliment seeing I was about 20 years older than him. We were able to get right out and take a break from our trip from Little Rock to Atlanta. Following are a few features we encountered at the course: diversity of holes; few bunkers; infrequent water; and negligible hazards.
Even though Elvis has left the building, you can still visit his birthplace house, chapel, and park after you finish your golf adventure in Tupelo. If you are not an Elvis fan, you can visit the Toyota Training and Interactive Experience Center in Blue Springs for an inside look at Toyota manufacturing.
2107 Country Club Rd., Tupelo, MS 38804;  662-841-6446;  www.tupelo.net