I heard the conductor shout, "Next stop, Essex Park". As I departed the train, I caught sight of Tris Speaker, Honus Wagner, Christy Mathewson and John McGraw making their way to the horse track. A great day was had by all until under suspicious circumstances, the grandstand burned down during the night. The Mafia owned the only other horse track in town – hmm…coincidence? Whack…the golf ball hit the "temporary clubhouse" and my daydreaming stopped as I was brought back to the present and the Essex Park Golf Course.
Lakeview (legally) or Essex Park (as it's know by the locals) is a well designed track located on Lake Catherine. There is plenty of water to navigate throughout the course but no sand to be found. The first four (or five) holes need shots that carry water with either your first or second shots – this includes both #4 holes. Yes, I said both #4 holes. Play the first (with an island green) or both (for a bonus hole) and record your best score.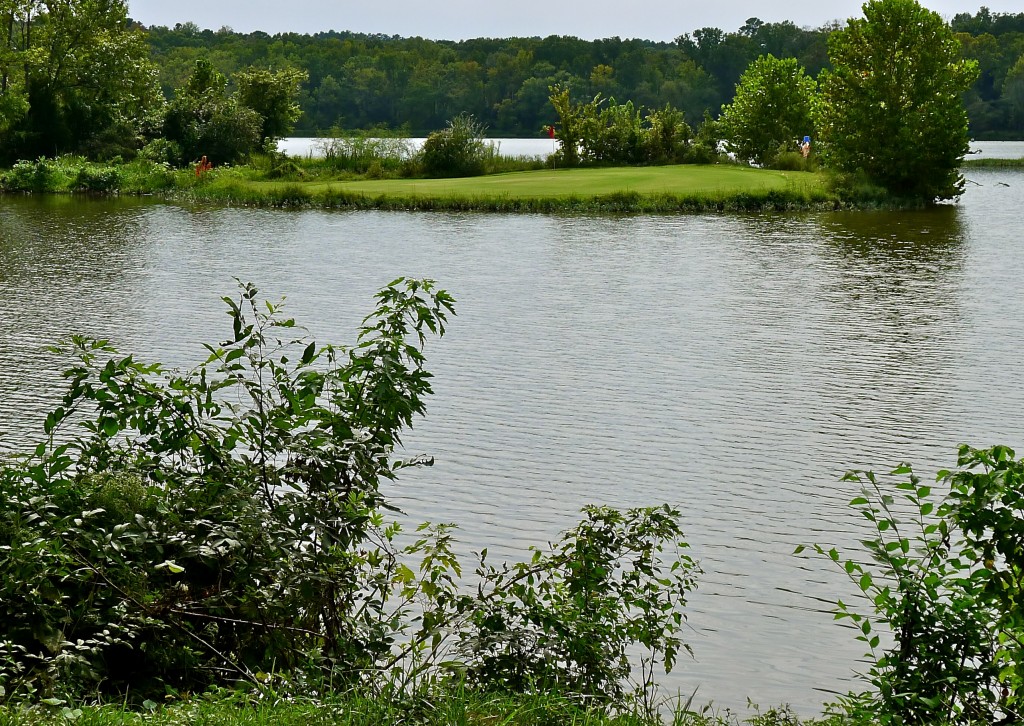 Number 5 is the first hole with no trouble and number 6 is a short driveable par 4 with those old railroad tracks running parallel to the hole. Holes 7, 8, and 9 continue the challenge as trees and water are very much in play.
Birdie: Hot Springs was the spring training playground for many baseball teams during the early part of the 20th century. They would arrive in town and make the old Essex Park horse track their first stop.  You can travel back in time by walking the 26 stops (spread through town) of the historic Baseball Trail – a great bonus for baseball fans.
Golf, you ask? Challenging layout; fun experience; two hour round; walk right on; $17 w/cart; bonus hole; eat before you arrive; don't expect perfectly manicured fairways; and bring bug spray.
121 Essex Park Terrace, Hot Springs, AR 71901; 501-262-0050