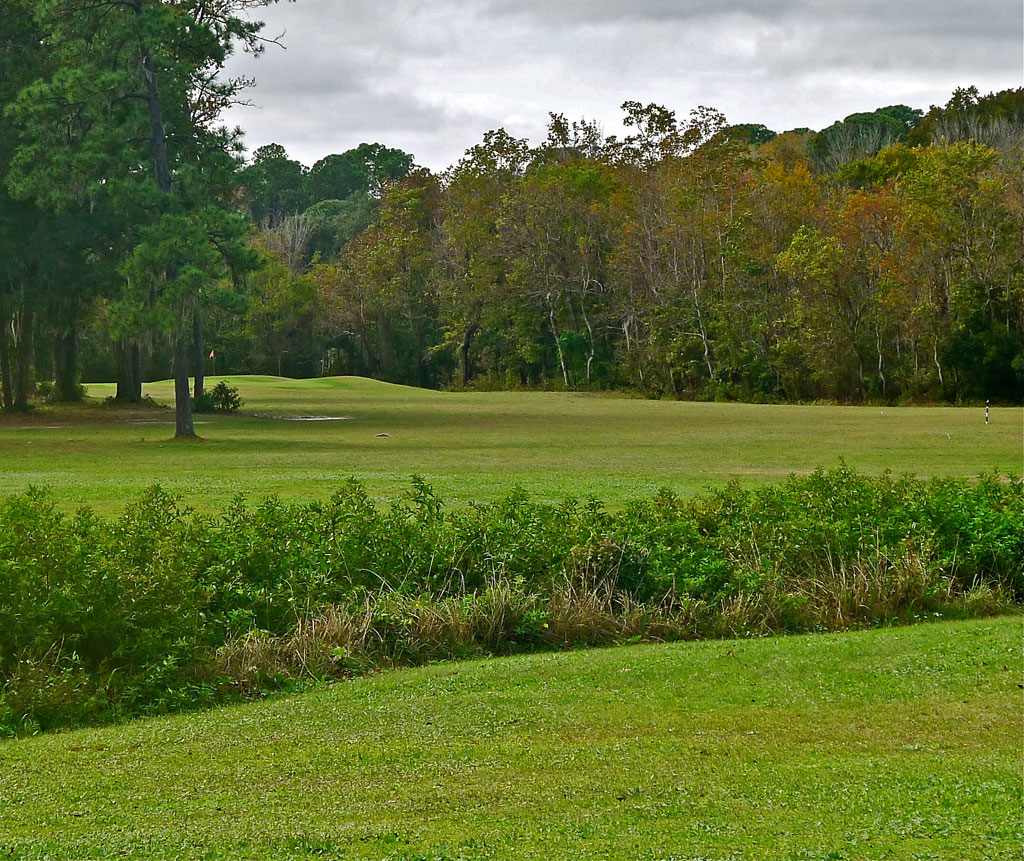 As I stood at the first tee on a busy Saturday, I was approached by a Blue Cypress regular. He was very informative, sharing some important subtleties about my journey today. "There are oak trees everywhere, so hit 'em straight; watch out for the creek here at #1; there are no bunkers, one of the few Florida courses without them; and you can just as easily shoot a 56 as a 36."

I avoided the creek on hole #1 and secured my par on the 375 yard par 4. Your best driving and putting skills are needed at the 380 yard par 4 third hole. All you will encounter are a tree-lined fairway, a creek to carry, and a large undulating green but no sand! Watch out for the pond by the green at hole #4, it is very much in play. Hole #5 is a 499 yard dogleg left par 5 with water trouble down the left if you try to cut too much off your drive. The par 3 sixth hole has a very large green for a target but don't stray too far left.
At the long, straight and narrow seventh, an orange ball came out of nowhere and rattled around the back of my cart. James, playing in the group behind me, almost beaned me as he smoked one over the 7th green (bad placement of my cart) as I was making a few notes. After assuring him it was not his fault, he spoke fondly of his home course and said that it is a great community bonding location. Hole #8 is a not so long, straight and narrow par 4 that plays to another large undulating green.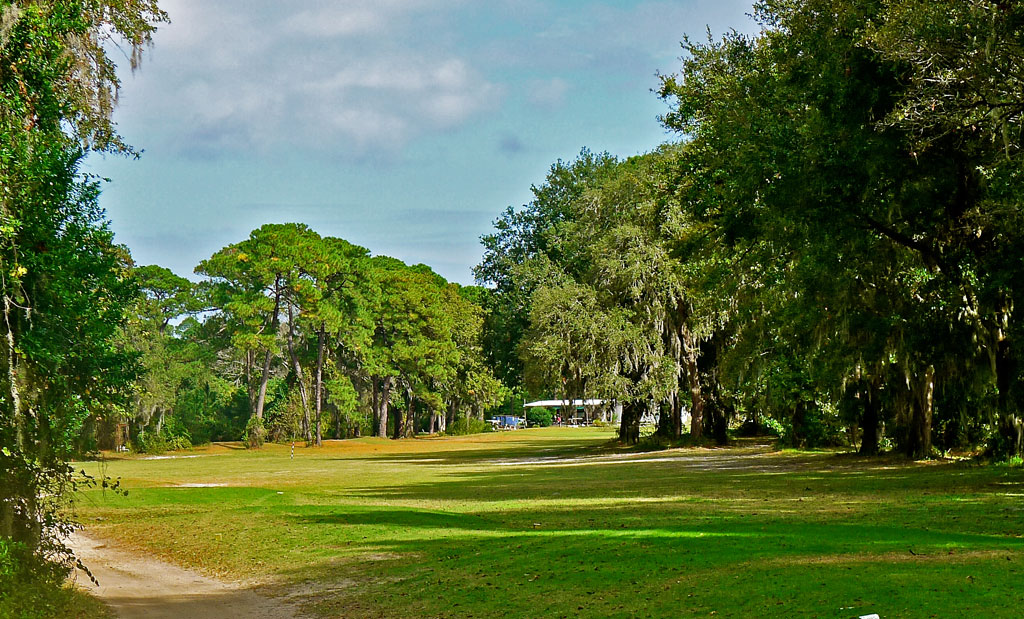 The finishing hole has water left on the fairway and behind the green – somehow I found both.
Birdie:  TPC Sawgrass it is not (and as James said, "you won't find those Ponte Vedra kids playing here") but it is about a tenth the cost. Byron, the head pro and one of the owners, was very accommodating during a busy Saturday. If you have only one day in the area, pair this course with the World Golf Hall of Fame in the afternoon.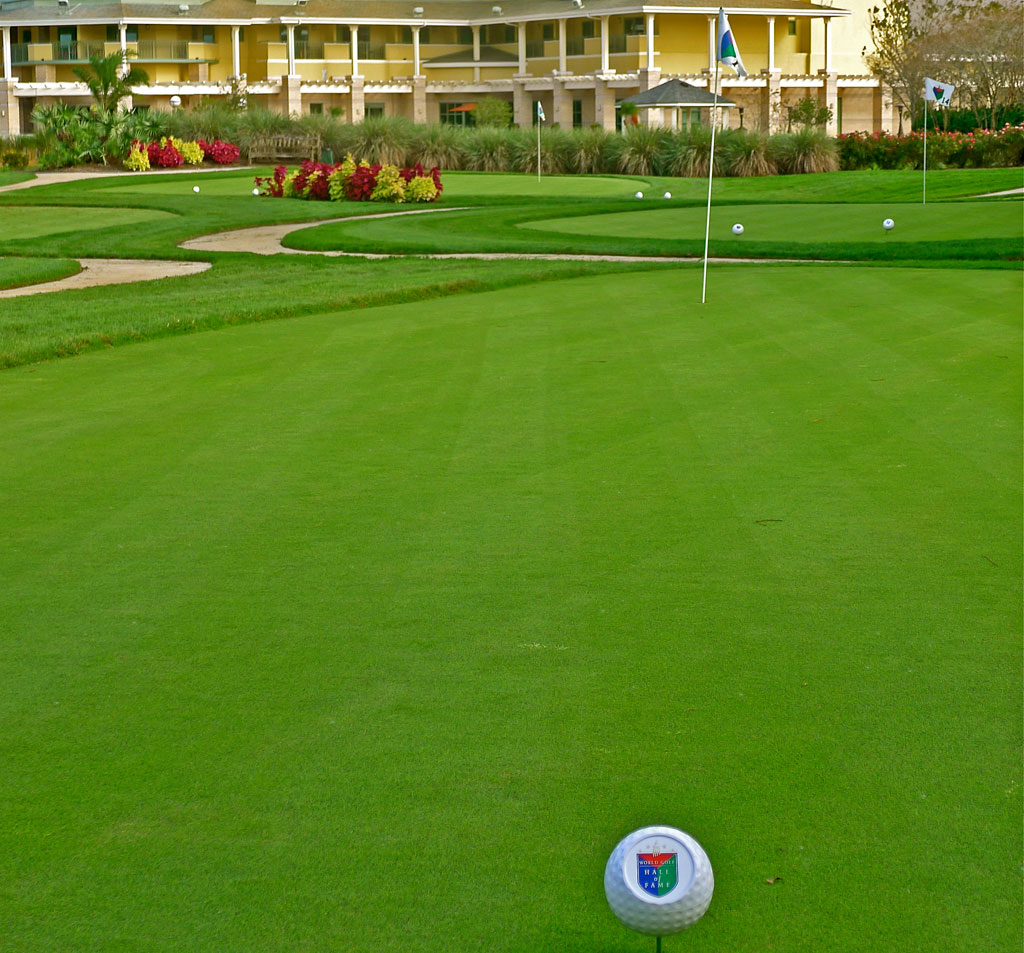 Finish your day with a burger and beer at the Murray Bros. Caddyshack restaurant and "Eat, Drink and be Murray".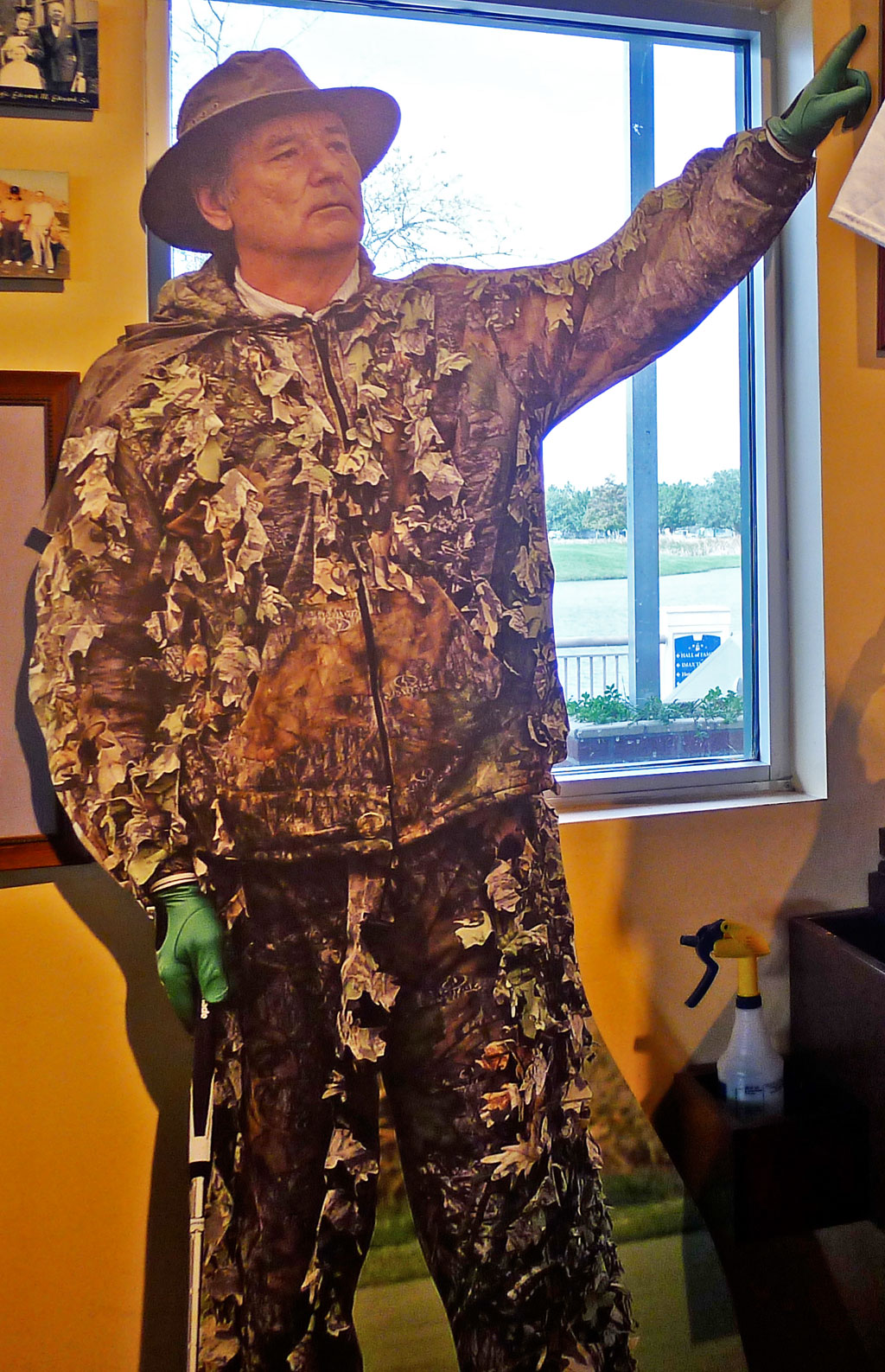 Of course if you have a second day (and the money), go visit the folks over at the TPC Stadium Course.

2019 Update: This location is closed for business. So I guess it's time to visit Sawgrass!
4012-5 University Blvd. N., Jacksonville, FL 32277;  904-762-1971;  www.bluecypressgolf.net