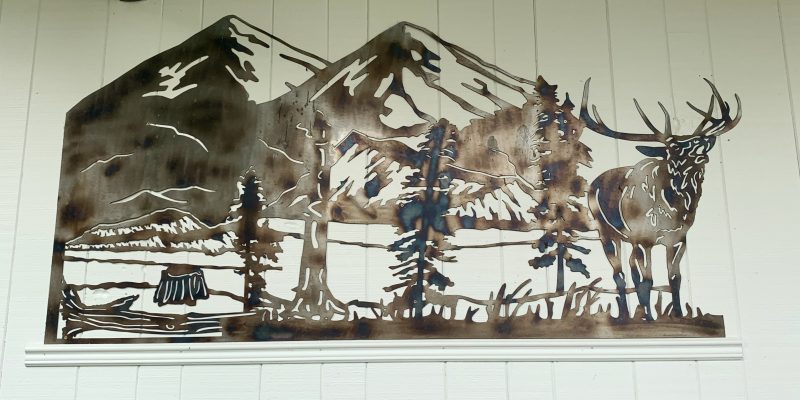 So where are they? They have to be here somewhere, right? We played nine holes and no evidence of them. This has to be bordering on false advertising. Deer Park Golf Course; Deer Lodge – with no deer anywhere! That's not exactly true, there was one dear and she was sitting next to me for nine holes.
We are in Big Sky Country and we are welcomed to Big Fairway Country at Hole #1. Normally the views from this course would be outstanding, but the fires in the West spread a smoky haze over the landscape. There are four sets of tee boxes on this 9-hole course. If you only play 9, you use the white tees. If you decide to go around again, the blue tees offer a slightly different look. The two forward tees allow the same thing but at a shorter distance. With the wide fairway it's time to shake off any rust and give your first shot of the day a good ride. Plenty of room to the left on this par 4, but a little hazard down the right in the form of a small creek.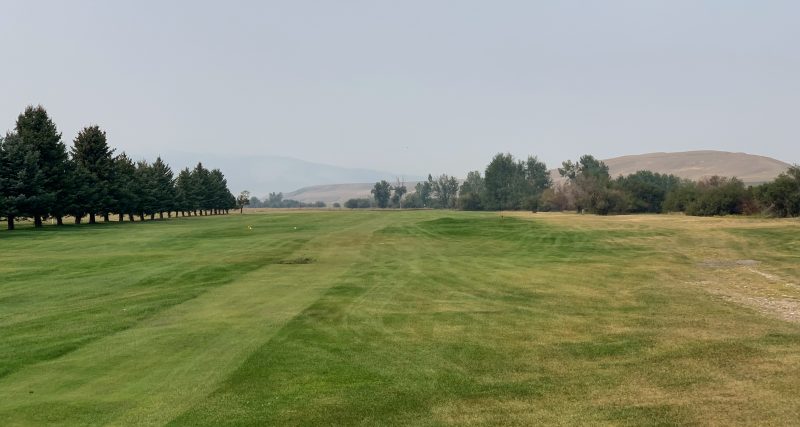 Hole #2 is a long par 5 of 537 yards with a dogleg to the left. The layout of the course was printed incorrectly on the scorecard and luckily we were made aware of this before we headed out. Who knows where we would have ended up with the incorrect course layout. As you meander down this fairway, stay to the right because that side is much safer than the left. The par 3 third hole does not pose any real problems except that it's 190 yards long.
The challenge at Hole #4 is getting the little white ball in the hole on the putting surface. It can be a little bit of a rollercoaster ride with dropoffs back, left, and right. At Hole #5 we caught up with the two groups in front of us. Two groups ahead looked like a "sixsome" and directly in front was a "fivesome" and between the two groups I counted 11 golfcarts! I'm a little jealous as my guess is many of these members owned their own carts. Everyone was very friendly and said we could play through but we were in no hurry. It gave us time to enjoy the smoke-filled skies of Montana. This par 5 has a creek running down the left side of the fairway. It's a great chance for birdie unless you slam a putt way past the hole and turn that birdie putt into a bogey.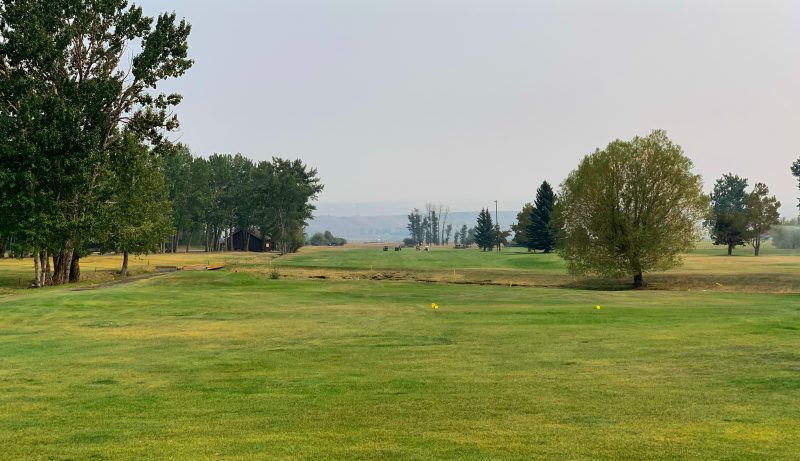 Another straight par 4 of 330 yards at Hole #6. Plenty of trouble to the left on this hole but there is ample room to miss to the right. Hole #7 is a par 3 and I bet it usually has a great view of the mountains. They were obscured today by the smoke. Since we were slowed up and nobody was behind us, I took three shots at the green. I hit one right; one center; and one in the back bunker to the left. Talk about being inconsistent!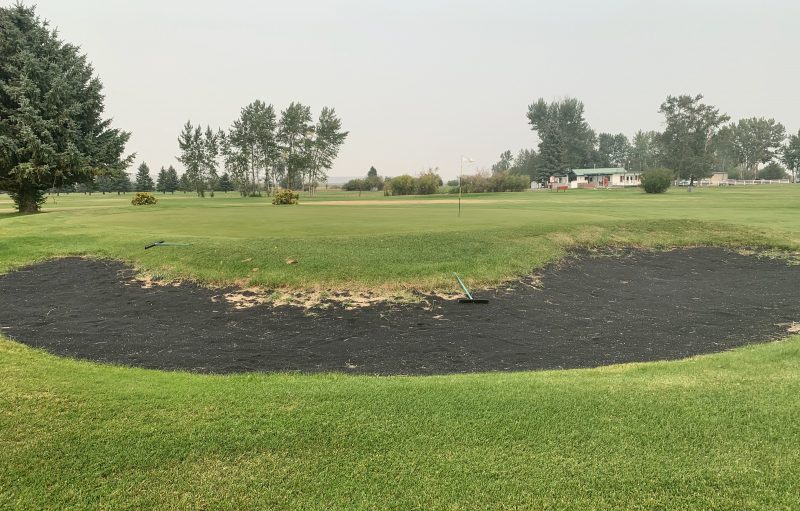 Hole #8 is a dogleg left par 4 and Hole #9 is a dogleg right par 4. The finishing hole is the number one handicap and part of it has to be because of the green. It is crazy undulating, and I can see where it could make for a very interesting finish to a competition.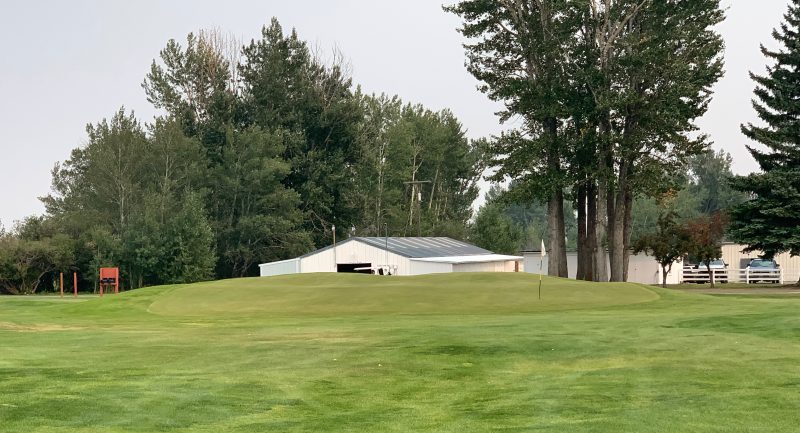 Rating – Par (37 out of 60): If you have ever driven on I-90 across Montana, you know that the main cities of Billing, Bozeman, Butte, and Missoula are all about two hours apart. Deer Lodge is one of the stops along the route where you may want to get out and stretch your legs with a walking 9-hole round. The course was in excellent shape; the staff and members were very friendly and inviting; and hopefully when you visit you'll be able to see some of that "Big Sky"!
P.S. As we exited the course grounds…still no deer!
838 Golf Course Rd., Deer Lodge, MT 59722; 406-846-1625;
www.deer-park-golf-course.business.site